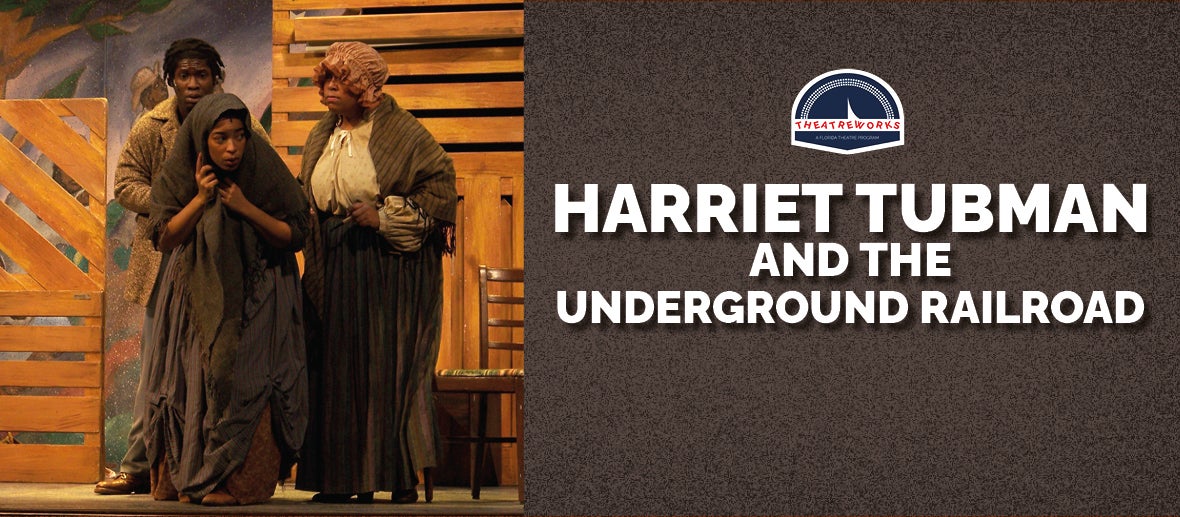 Harriet Tubman and the Underground Railroad
Theatreworks
Harriet Tubman and the Underground Railroad
Theatreworks
Event Details
This stirring drama with music is a classic tribute to the great American who freed herself and hundreds of others from the bonds of slavery. Her courage helped to change the world. Share her adventurous life with your students in this accurate and deeply moving musical history lesson.
Click Here for the study guide.
Place your reservation here.
Grades: 3 – 8
Run Time: 55 minutes
Curriculum Themes: History, Language Arts, Biography, Multicultural, Music, Family Ties, Self-Esteem, Women's Studies, History, Social Sciences.
To purchase individual and homeschool tickets, call the box office at (904) 355-2787 or reserve online with the BUY button. Note: all tickets contain a $1.50 restoration fee, and online orders contain a $10.00 per ticket convenience fee. To avoid the online convenience fee, call the Florida Theatre box office to purchase.