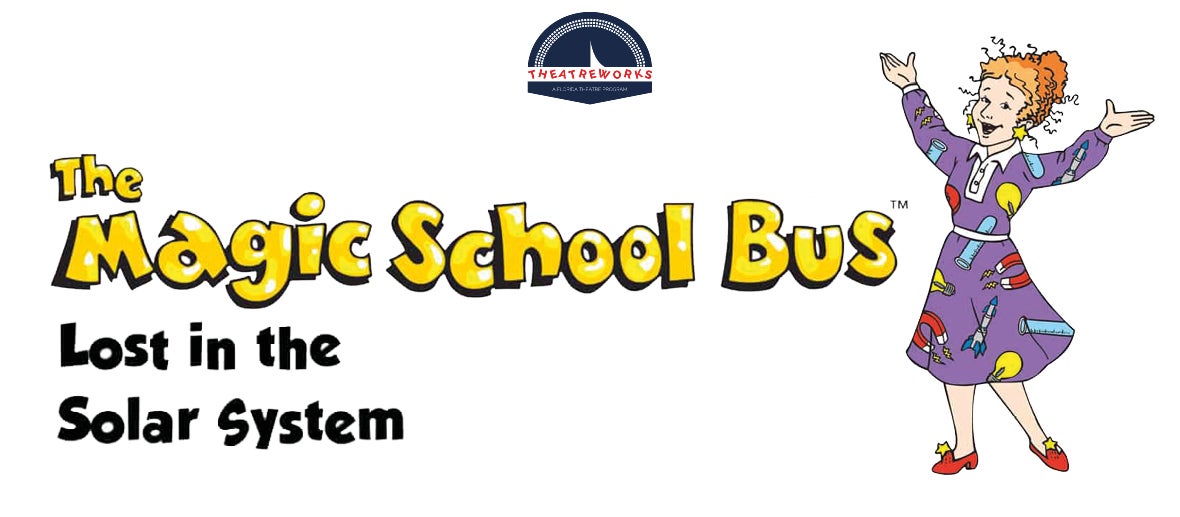 The Magic School Bus: Lost in the Solar System
Theatreworks
The Magic School Bus: Lost in the Solar System
Theatreworks
Event Details
When the class gets lost on the way to the planetarium, Ms. Frizzle saves the day by blasting into outer space for an epic interplanetary field trip! But when rivalries, both old and new, threaten to tear the students apart, our young heroes must learn to pull together or risk getting forever lost in the solar system. Hop on the Magic School Bus for a ride in this musical adaptation based on the original book series published by Scholastic.
Download this study guide to enhance the educational experience of the show!
Grades: K-4
Run Time: 60 minutes
Curriculum Themes: Communication and Language Arts, Music, Science, Space
Place your reservation here. To purchase individual and homeschool tickets, call the box office at (904) 355-2787 or reserve online with the BUY button. Note: all tickets contain a $1.50 restoration fee, and online orders contain a $10.00 per ticket convenience fee. To avoid the online convenience fee, call the Florida Theatre box office to purchase.