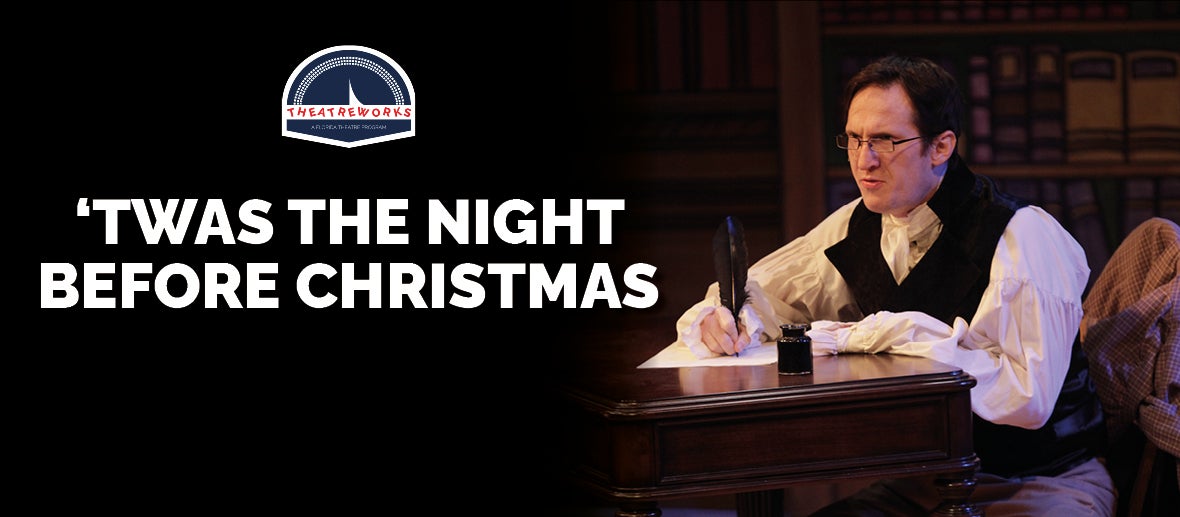 'Twas the Night Before Christmas
Theatreworks - Florida School for the Deaf and Blind
'Twas the Night Before Christmas
Theatreworks - Florida School for the Deaf and Blind
Event Details
Inspired by the timeless poem "A Visit from St. Nicholas" and by the real life of its author, Clement Moore, this hilarious musical introduces Santa in a particularly beneficent light. This classic from Virginia Rep has been charming audiences nationwide for many years.
Download this study guide to enhance the educational experience of the show!
Grades: K-5 50 minutes
Run Time: 60 minutes
Curriculum Themes: Family Ties, Folk Tales, Language Arts, Literary Classic, Biography, Music, Reading, History, Character Development
Schools reserve by filling out this Reservation Form. To purchase individual and homeschool tickets, call the box office at (904) 355-2787 or reserve online with the BUY button. Note: all tickets contain a $1.50 restoration fee, and online orders contain a $10.00 per ticket convenience fee. To avoid the online convenience fee, call the Florida Theatre box office to purchase.