The Florida Theatre and the Wolfburg Family
Untold Stories
Lightning Strikes
Event Details
Honoring the tradition of oral storytelling in a modern context, Untold Stories showcases 6 storytellers in quarterly thematic story evenings featuring personal and transformative tales deeply wedded to the place we inhabit told by a diverse range of voices, both natives and residents of Northeast Florida.
The storytellers and the musical guest are:
Andrea Reyes
Andrew Dickson
Franklin Ritch
Larry Knight
Niveah Glover
Tricia Booker
The Snacks
Untold Stories is a project of the nonprofit Florida Theatre. The 2022-2023 season of Untold Stories is curated by Artistic Director Barbara Colaciello of BABS'LAB and made possible by a generous contribution from the Wolfburg Family.
Purchase tickets to all four (4) shows in the series and receive a 25% discount!
There will be four performances a year of Untold Stories. The dates and themes for the next four editions are:
Thursday, November 3, 2022 at 7:30pm - Building Bridges
Thursday, January 12, 2023 at 7:30pm - Lightning Strikes
Thursday, March 30, 2023 at 7:30pm - Winds of Change
Thursday, June 8, 2023 at 7:30pm - Fork in the Road
Additional Ticket Information
Members of the Florida Theatre starting at the Ensemble Level, order tickets now by emailing boxoffice@floridatheatre.com or calling 904-355-2787 by 12pm on Wednesday, Sep. 14.
Opening Act and E-Club members use the code word to purchase tickets at 10AM on Thursday, Sep. 15.
General Public tickets on sale at 10AM on Friday, Sep. 16.
Andrea P. Reyes is native of Bogota, Columbia, and an Immigration Attorney in Jacksonville with degrees in psychology, criminology and law. Her volunteer work has included leadership positions with the Northeast Florida Human Trafficking Coalition, the Central Florida Chapter of the American Immigration Lawyers Association, and the First Coast Hispanic Chamber of Commerce.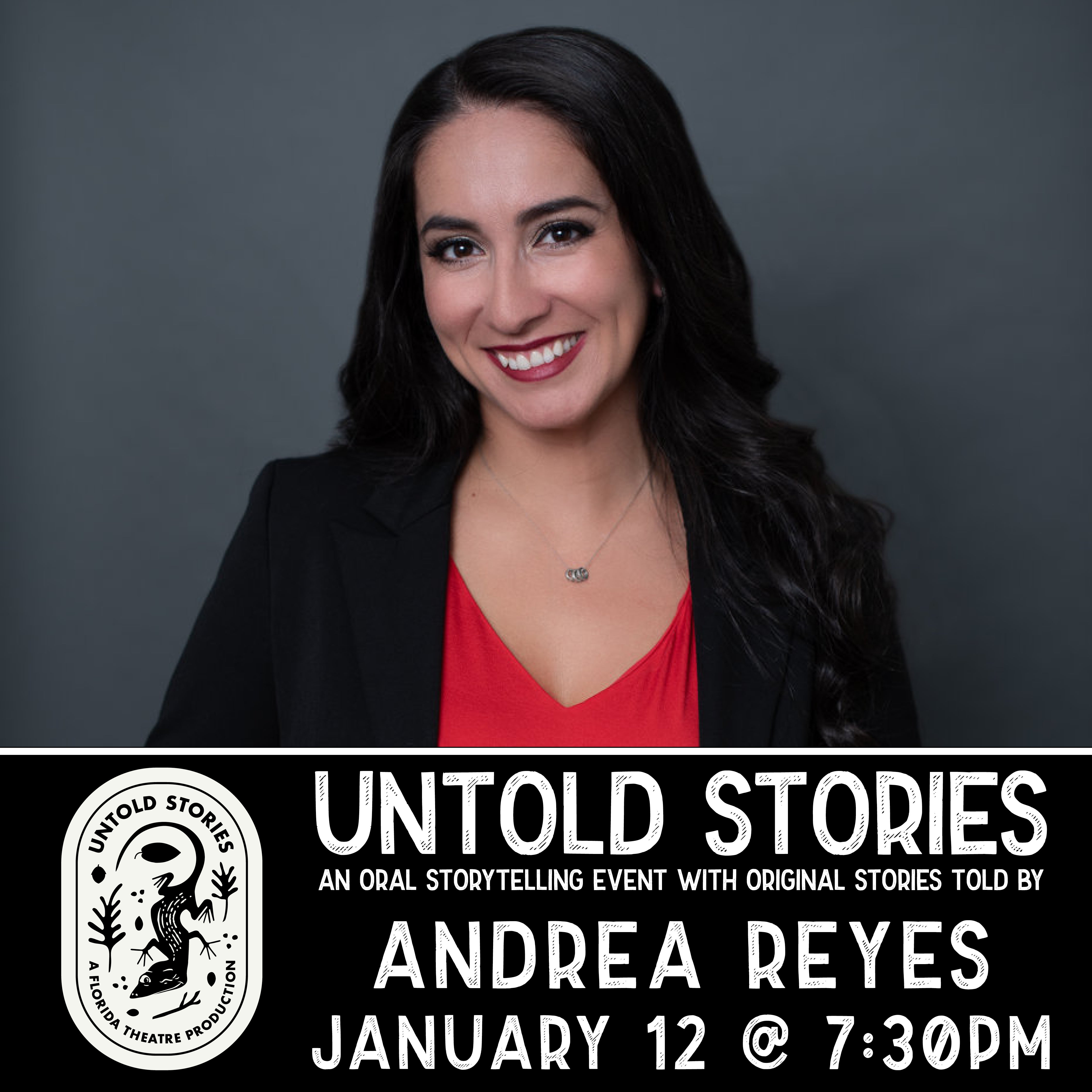 Andrew Dickson is an English Teacher at The Bolles School. He has taught high school in Jacksonville for 24 years. After axe-throwing on his 50th birthday, he went to a story slam at BABS'LAB, and has told a few stories since then.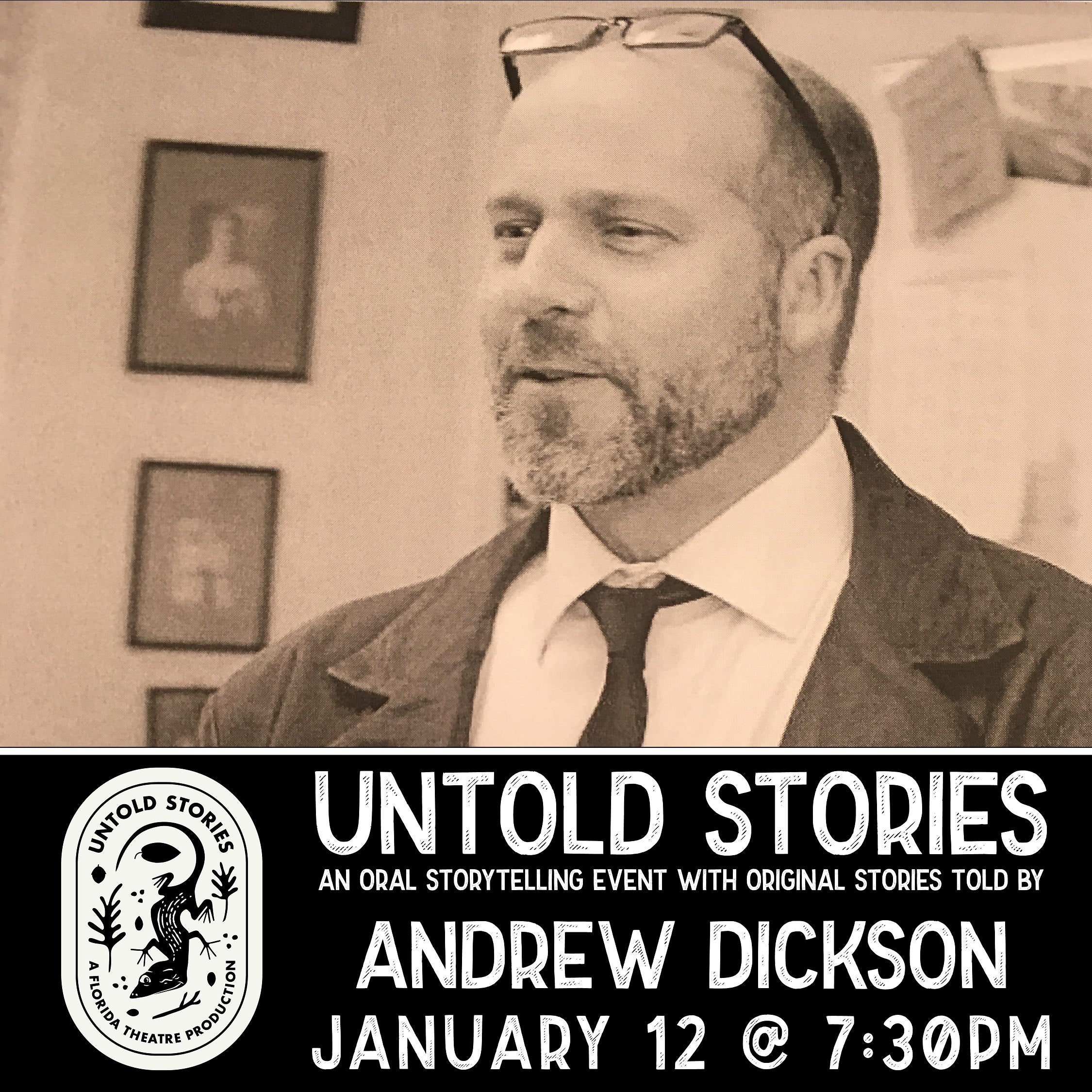 Niveah Glover is an activist, a poet, and a Senior at Douglas Anderson School of the Arts. She was the 2022 Florida Poetry Out Loud State Champion, and was a 2022 YoungArts winner in the writing category.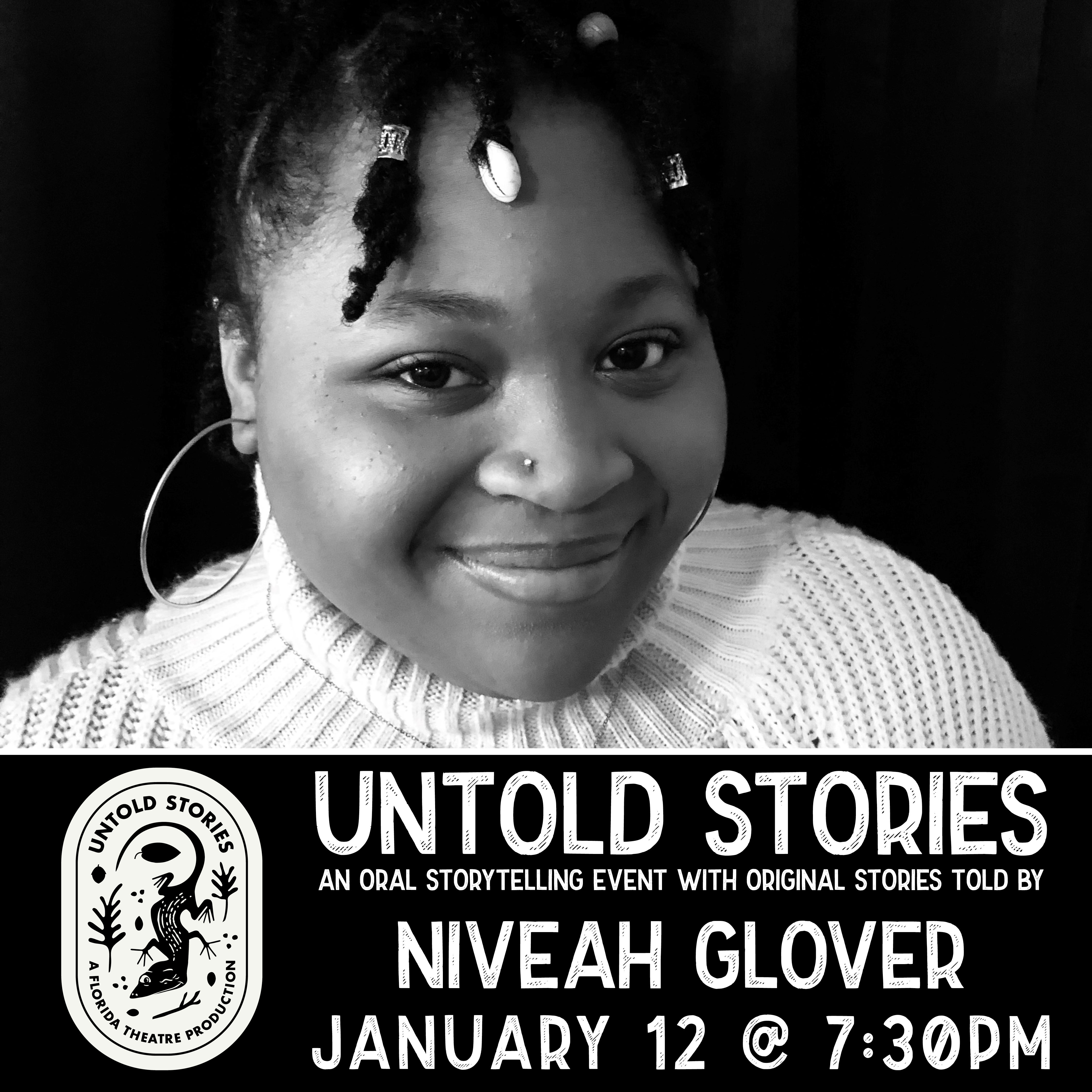 Larry Knight is a Language Arts (English and Mass Communications) Teacher at Stanton College Preparatory School. He is also a Spoken Word poet, and an actor who has appeared at the 5 & Dime, Players by the Sea, and Theatre Jacksonville.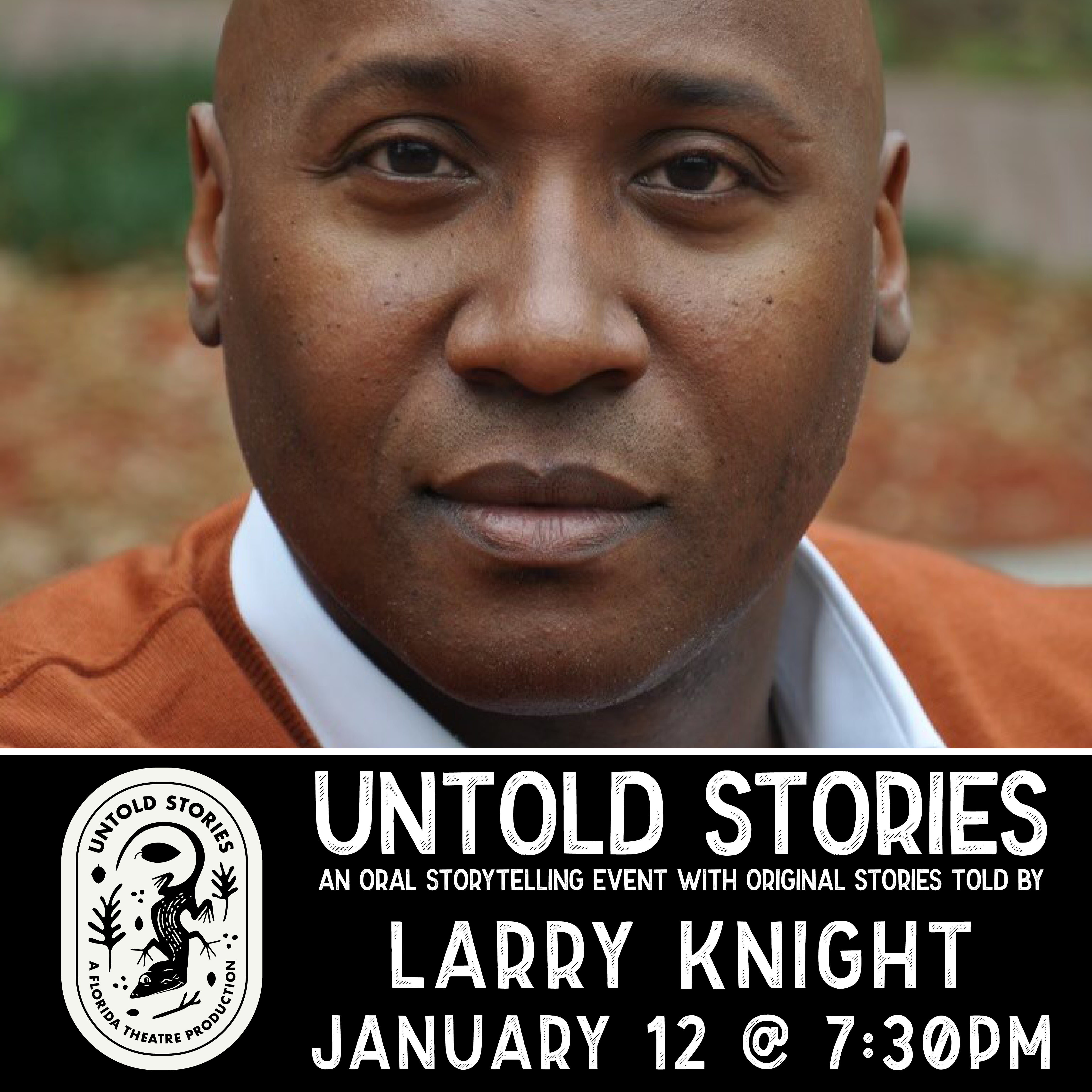 Franklin Ritch is an actor, screenwriter and director. His latest film (which he wrote, directed and acted in) is the science fiction drama The Artifice Girl, which won the Gold Medal in the Best International Feature category at the Fantasia International Film Festival.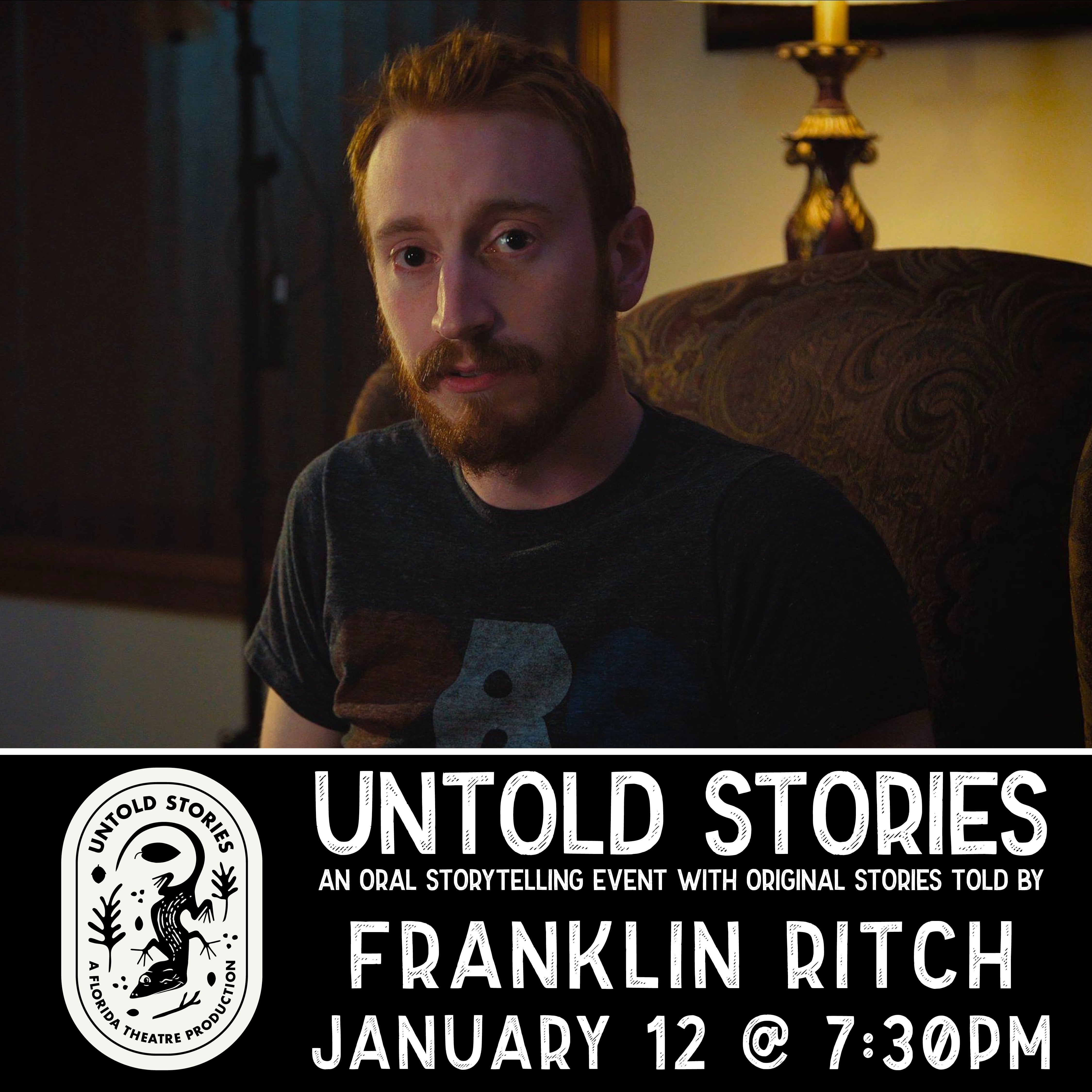 Musical Guest – The Snacks Acoustic
Based in Jacksonville, the Snacks Blues Band has been touring the East Coast since 2003. The three-piece group featuring Brian Boos (guitar), John-Michael Brown (harmonica, vocals) and Matt Schaeffer (drums) is dedicated to preserving the deep-rooted traditions of the great blues musicians such as Muddy Waters, Howlin' Wolf, John Lee Hooker, and Robert Johnson, infused with the upbeat rhythms of soul, R&B, rock, and funk. They were semi-finalists in the 2019 International Blues Challenge in Memphis.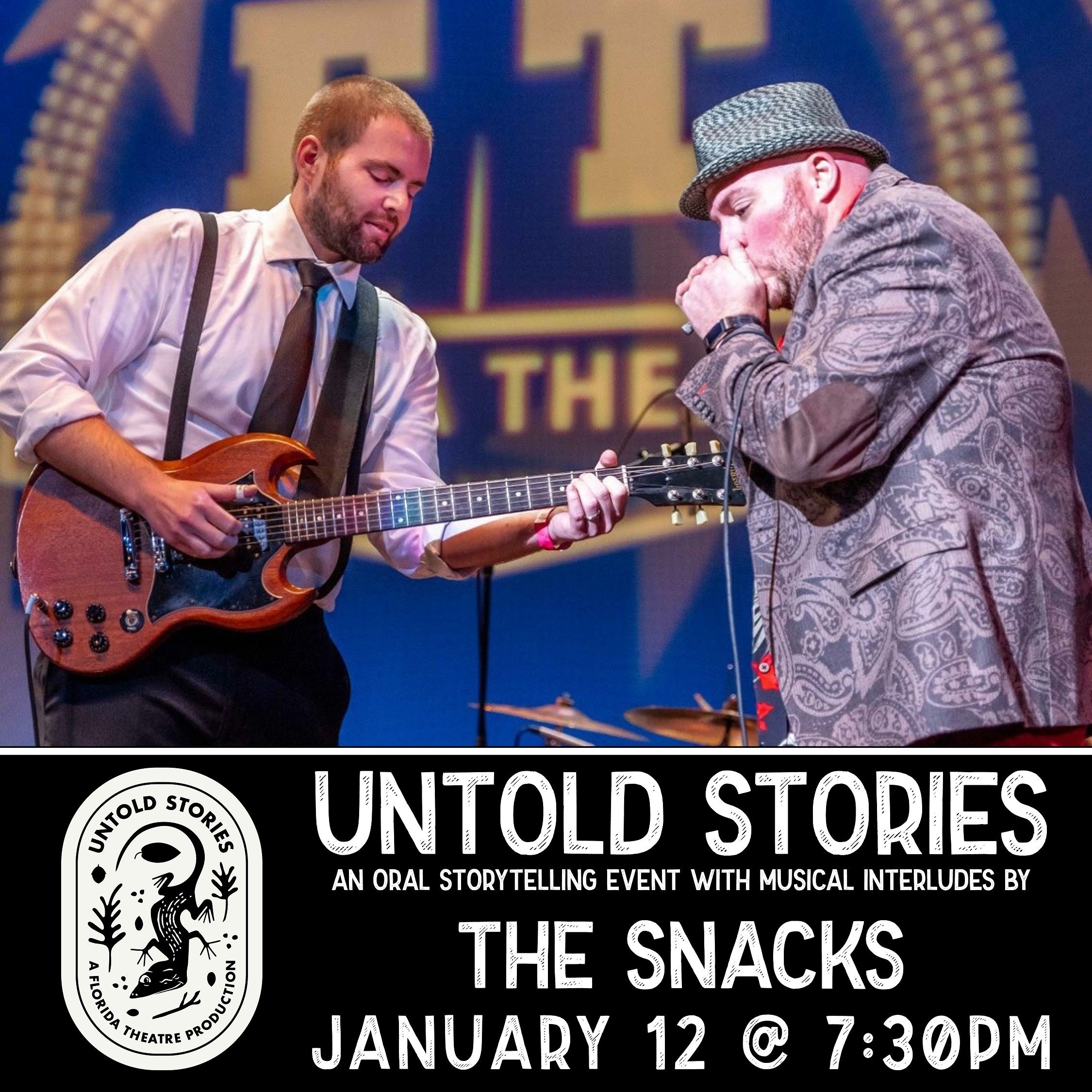 Tricia Booker is an award-winning writer and journalist. She currently teaches writing at the University of North Florida and writes a blog about topics ranging from politics and literature to manners and personal problems. Tricia's first memoir, A Place of Peace and Crickets: How adoption, heartache, and love built a family, is a story about love, kids, dogs, and chaos. She says her life is now such that her second book is writing itself. Tricia lives in Ponte Vedra Beach, Florida, with various children and an eclectic array of animals. For fun, she collects nasty letters from her homeowner association about political signs and her unwieldy lawn.